Sunday Sermon 04/23/2023 | 10:00 am
After a bit of a break, we are back to our story of Joseph. His father and family have discovered the unbelievable truth that Joseph indeed is not only alive, but he is a great leader over the whole land of Egypt. We are now starting Genesis 47 where Joseph's father Jacob blesses Pharaoh. Meanwhile, the famine continues.
Come join us in church or online!
https://www.youtube.com/c/TheNewChurchatBoyntonBeach
Bible Study | Tuesday, April 25th at 10:00 am
Again, we are progressing through the Joseph story in our Bible study, but we are not quite caught up with the sermon series. This week we will enter Genesis 44 with the brothers on their way back to their families. Incredibly, they met with the lord of the land and were even invited to a feast in this noble man's home. The next morning they begin their journey home, loaded up with the needed provisions for the family. But that is when trouble again strikes the brothers of Joseph.
You may join us in person in the Community Center or via Zoom:
Zoom link | Meeting ID 444 057 6695 | Passcode: 1770
And they rent their garments, and laded everyone his ass, and returned to the city. And Judah and his brethren entered Joseph's house, and he was yet there; and they fell before him to the earth. And Joseph said unto them, What deed is this that ye have done? Knew ye not that such a man as I divining divineth? And Judah said, What shall we say to my lord? What shall we speak? and how shall we be justified? God hath found out the iniquity of thy servants; behold we are servants to my lord, both we, and he also in whose hand the cup was found.
Genesis 44:13-17.
Theistic Science
Meeting every Monday at 10:00 am.
Zoom link | Meeting ID 444 057 6695 | Passcode: 1770
Weekly Image Gallery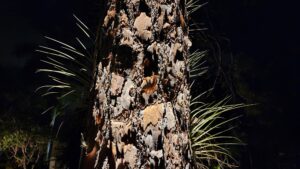 Along the path from the church parking lot, a friendly lit tree will greet you.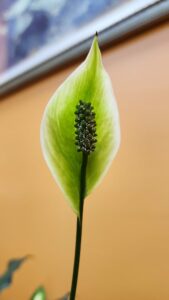 Even the doctor's waiting room has interesting flora.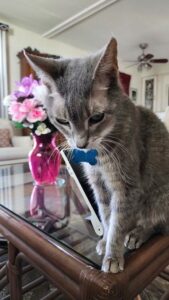 Doris Millam's companion.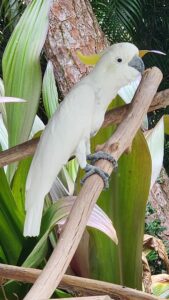 Yesterday at Lion Country Safari. Arriving late in the day, the drive-through area was closed, but the gardens area offered much to see.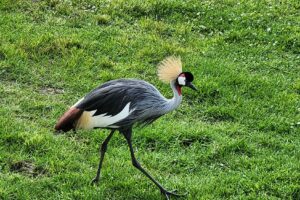 Appropriately named East African Crowned Crane.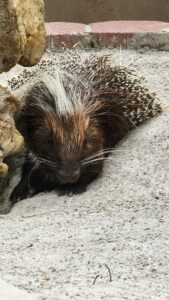 The porcupine was napping.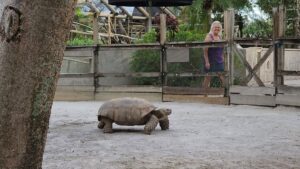 Sometimes it feels like the Lord must have had fun thinking up curious creatures to create.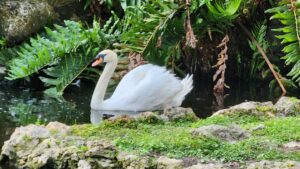 Are these two…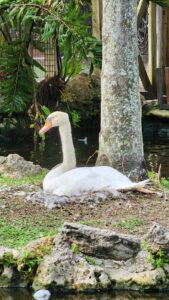 … Mr. and Mrs.?
If you have any questions, don't hesitate to reach out to:
Pastor Louis Synnestvedt (561) 597-6062 (mobile)